Fresh Paint is for Realtors
A freshly painted home is one the easiest way for you to help your clients sell their current home and love their new one. Fresh Paint is the easiest company to work with and to refer your clients. Find out why below.
Proven quality
We have dozens of 5-star reviews and client testimonials for any project type and budget.
Quickest turnaround
We can quote within a day and provide short notice service for any job in any time frame with our extensive network of Pros.
Virtual proposals
We provide full proposals using only your listing photos and floor plan. No arranging onsite visits until the painters arrive.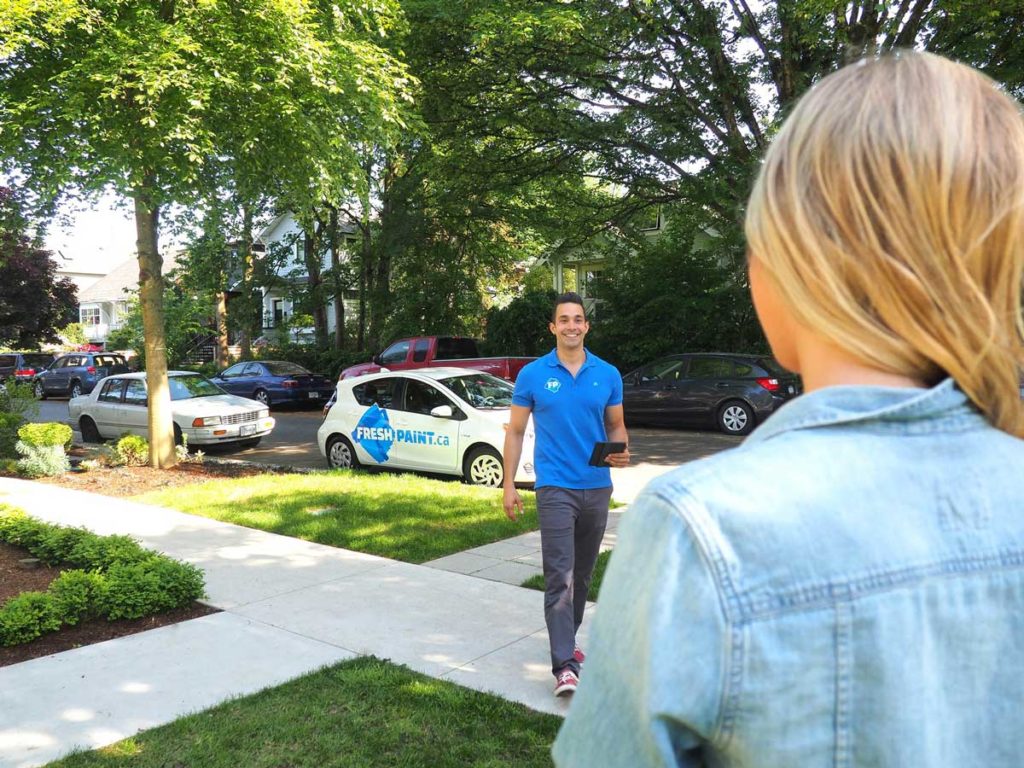 Colour Consultations
Fresh Paint offers free virtual or professional on-site colour consultations. We can also provide our recommendation for the trendiest (and value adding) colours.
Single Contact: Your Fresh Paint Ace
Fresh Paint works with drywall, woodworking, and other trade Pros too. Save yourself and your clients time with a single contact for all your light renovations.
With free financing, 2-year quality guarantee, quality Pros, and Fresh Paint Aces who are communicative and experienced, we make it easy to be your first call for any project.